Let's dive into the world of color and bring you 9 summer-inspired color palettes for 2023. Get ready to infuse your surroundings with the vibrant energy of the season. From warm sun-kissed hues to cool oceanic shades, we've curated a collection that will have you feeling the summer vibes wherever you go. Whether you're revamping your brand or updating your website, these palettes are sure to spark your creativity. Let's explore the colors that will make this summer unforgettable!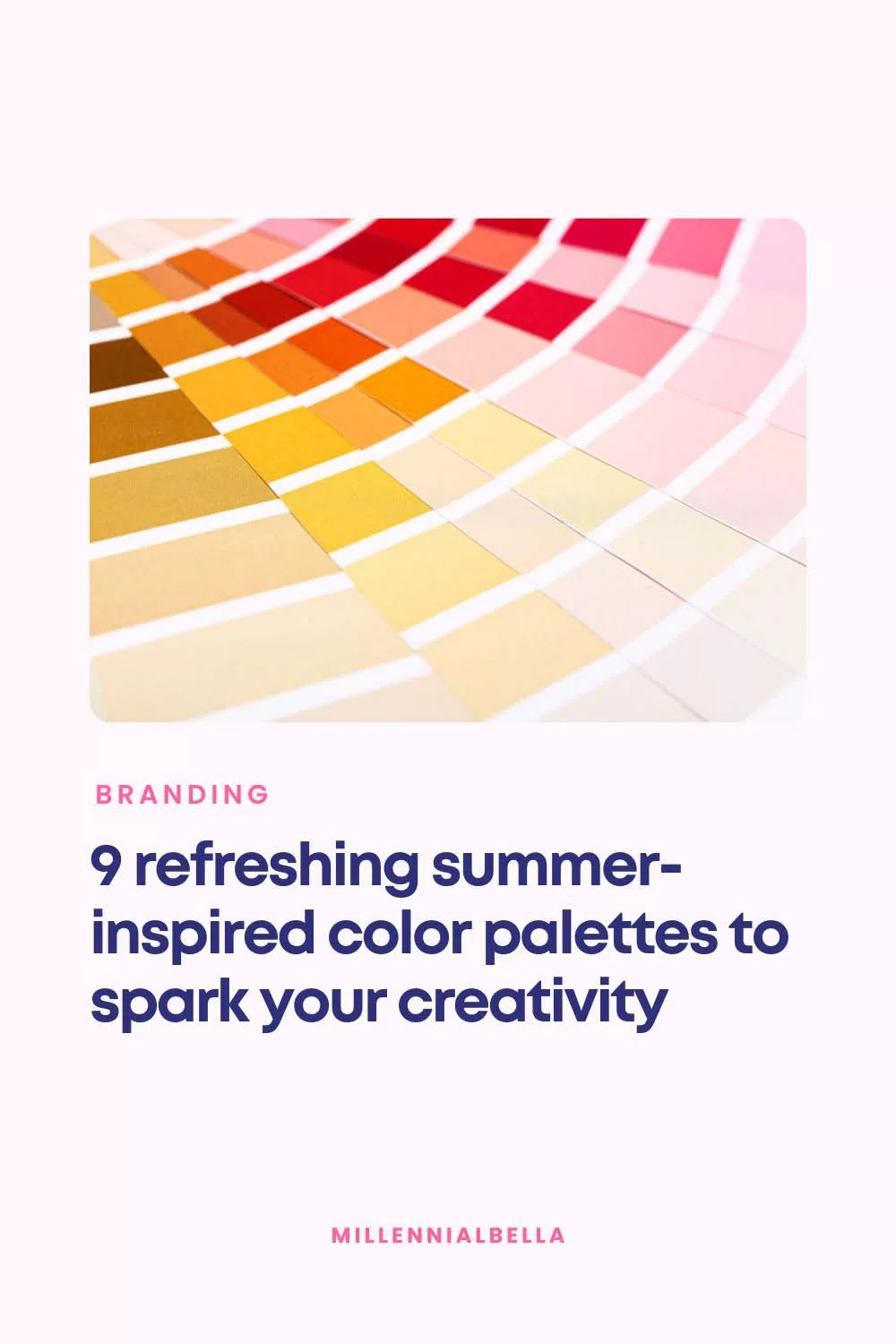 If flamingos are your type of summer vibe, we've concocted this perfect blend of subtle oranges with a splash of yellow hues to brighten your mood in the Flamingo Paradise color palette. To quench your thirst after spending the day out basking under the sun, our Popsicle Dramathon summer palette is here to satisfy just that.
Right below you have Beach Vibes with the natural elements of a sandy ocean shore and blue skies to bring you delight. Add a pop of orange to an even brighter summer mood. And, don't forget to feed that sweet tooth of yours with our yummy Pastel Donuts color palette sprinkled with sparkles of abundant joy and lovely vibrance.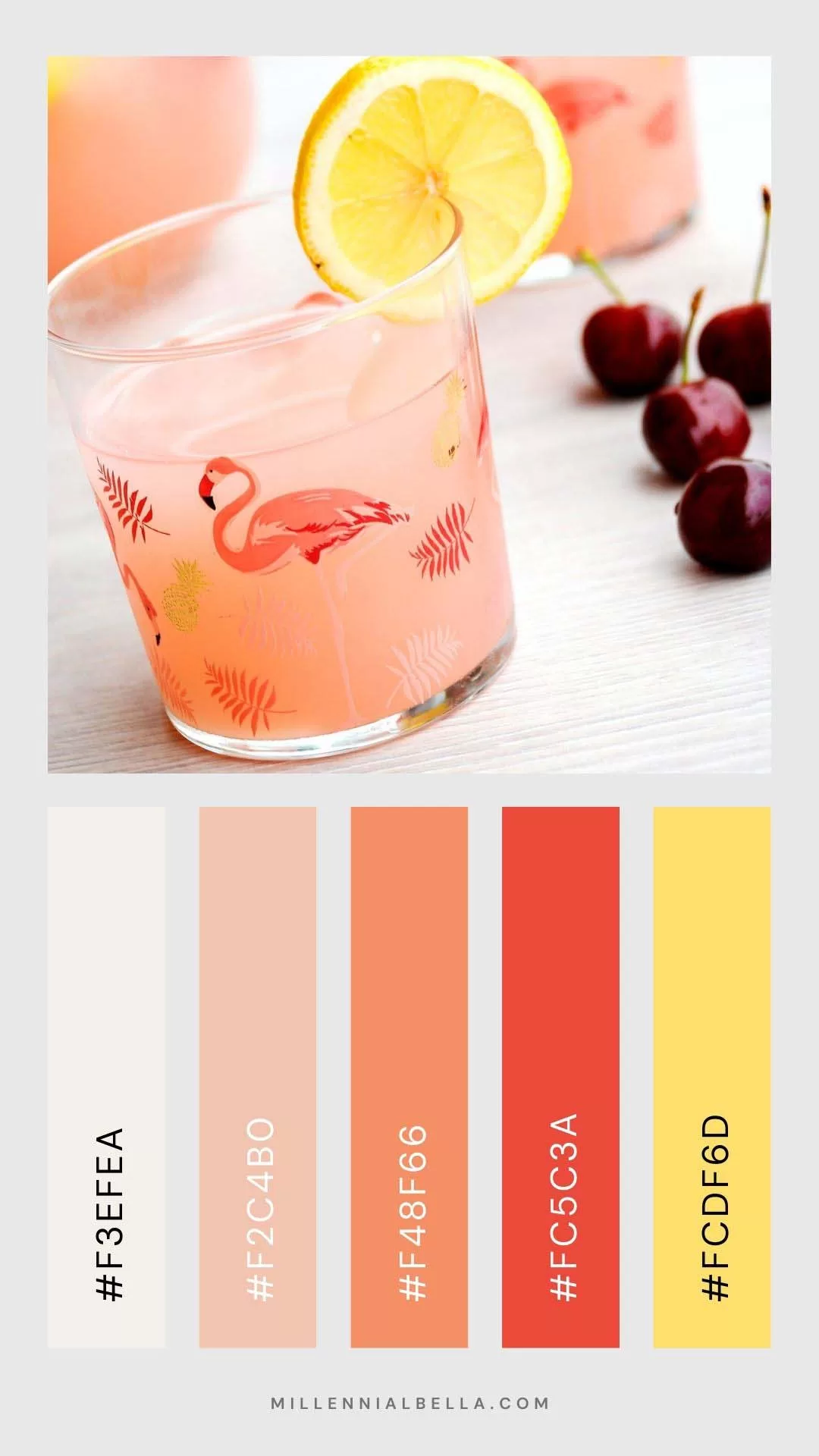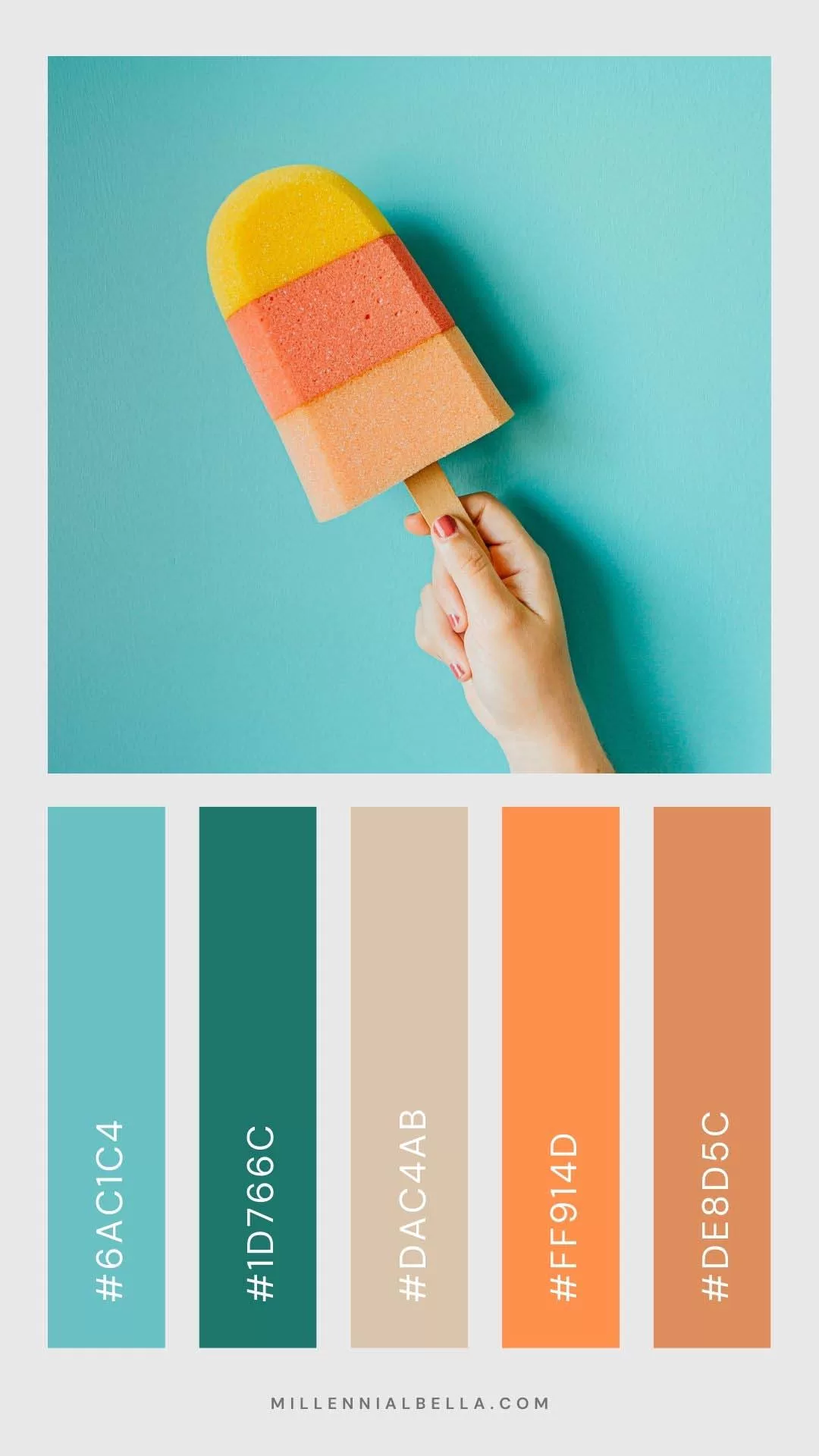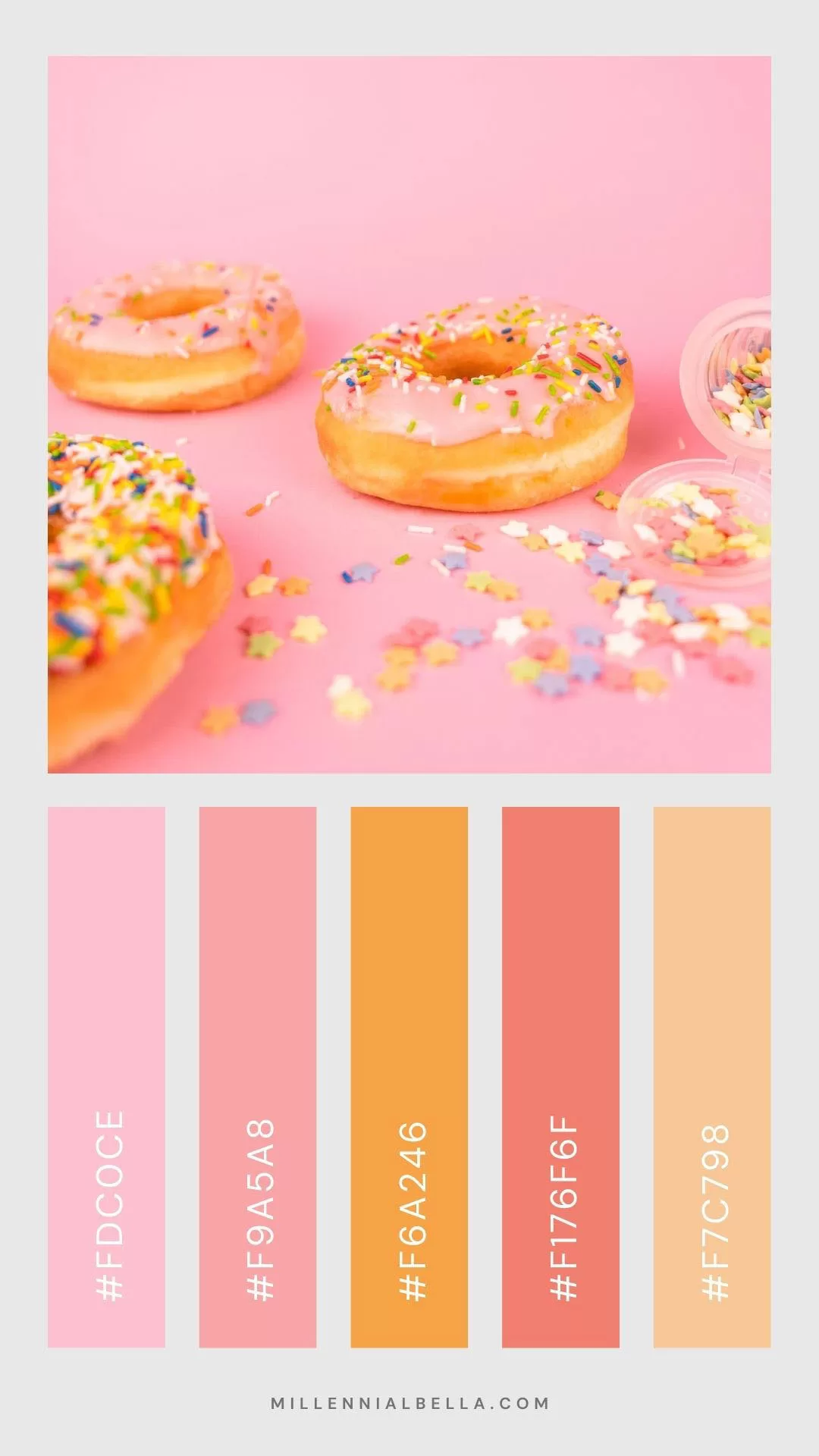 As temperatures rise and longer days come, we surely hope that you find inspiration in this beautiful season that is certainly not enough up in the Pacific Northwest.
We had fun curating this collection in hopes of our readers finding the inspiration they need to craft that perfect brand. If you are thinking of re-branding your online business, this is a collection that speaks fun, joy, and warmth. 
Summer color palettes are a refreshing perspective to infuse playful branding schemes with. It is an ideal color palette for online brands within the baby, kids, pets, or photography industry.
Ready to Build Your Killer Brand?
Join us on this quick 5-Day Brand Intensive to design your dream brand so you can attract your ideal audience the right way!
If you are stuck or don't know where to start, then this friction-free branding masterclass is for you!
Plus! You'll enjoy lifetime access to the course + future updates and awesome 💥 bonuses I think you'll surely love! ❤️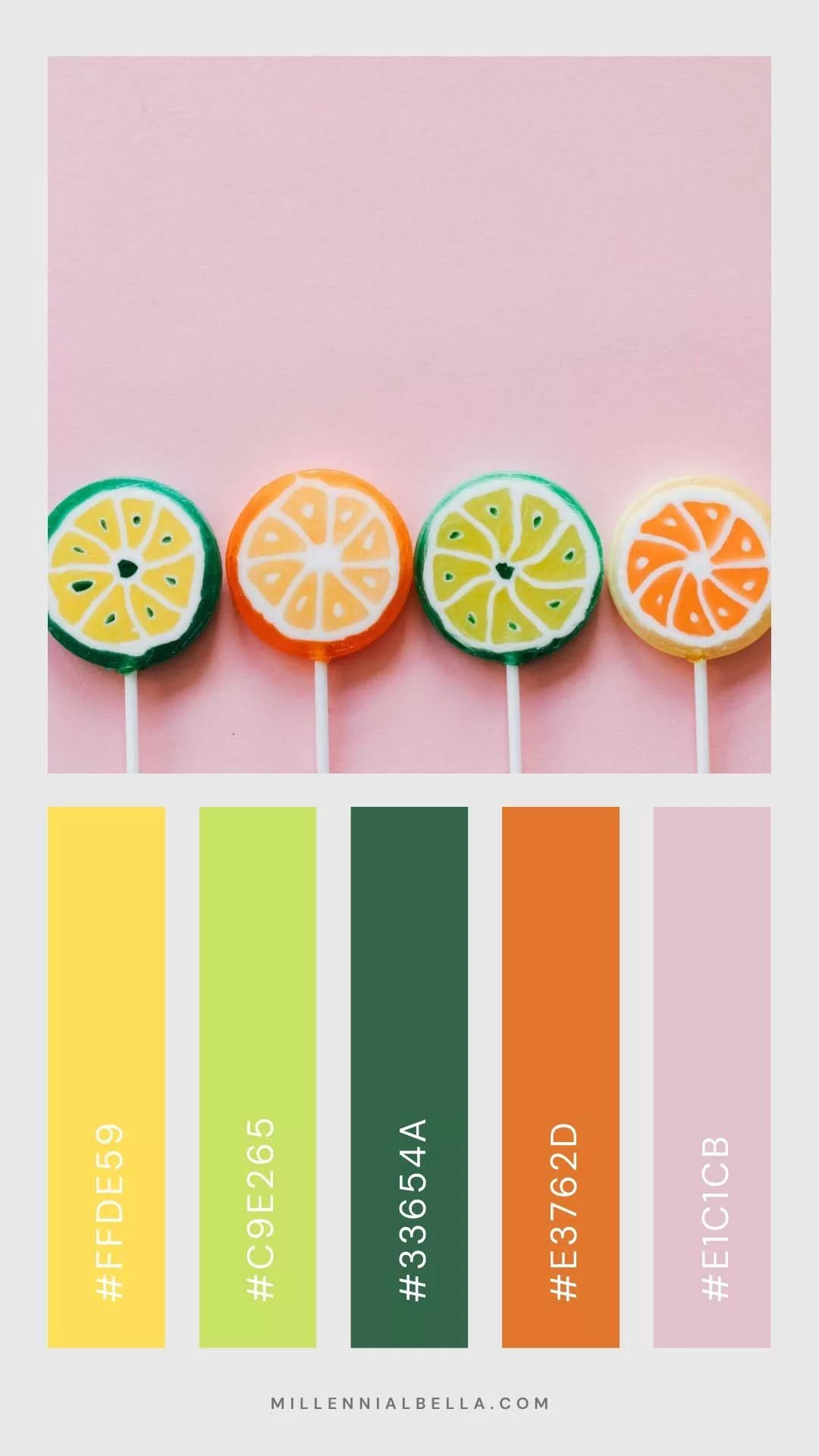 Tutti Frutti is a blend of bright yellows, greens, and oranges that makes for the perfect playful tone. A dark green infusion balances the lively approach while keeping that freshness look and feel. A hint of baby pink will bring a touch of femininity and softness to even out the pop of bright colors.
Looking for amazing design assets for your branding project?
Get access to unlimited template, theme, and design asset downloads for as little as $10.50/month
What's summer without the essentials? Pineapples? Check. Watermelons? Check. Colorful flowers? Check. We gotchu! 
Say hello to our Watermelon Macaron summer color palette - a playful blend of pink hues mellowed out with green tones to make up a splash of fruity vibes perfect for elegant and feminine branding projects.
Pineapple Paradise is the summer color palette perfect for brands that spell FUN, CHEER, and ENERGY; While the Flower Power palette infuses a blend of floral hints with a mixture of pinks, reds, blues, greens, and yellows for the indecisive you. 
Lastly, let's not forget our Lolita Vibes color palette charged with electric red softened with pastel pink to give a full-flavored character for your branding needs.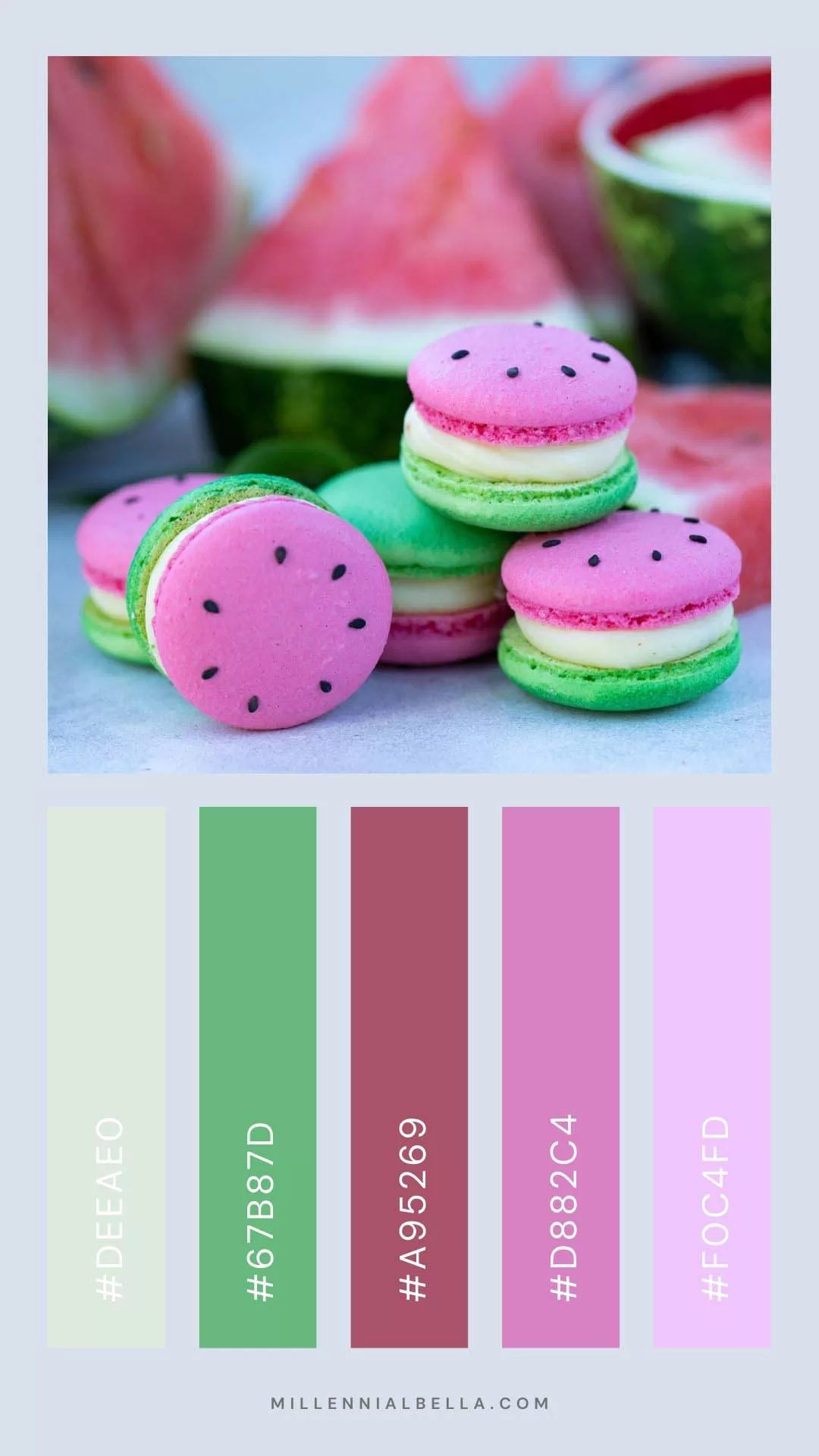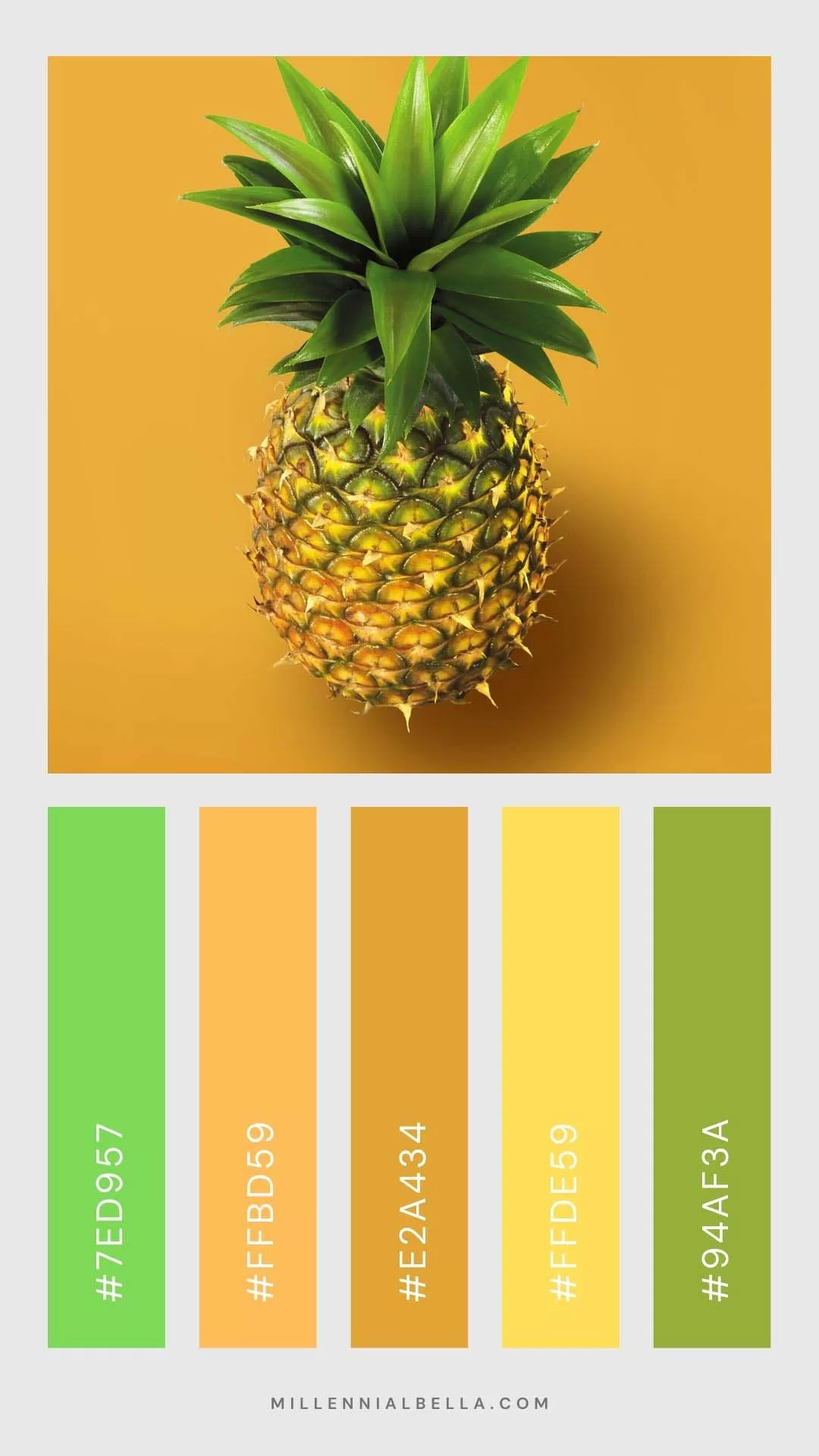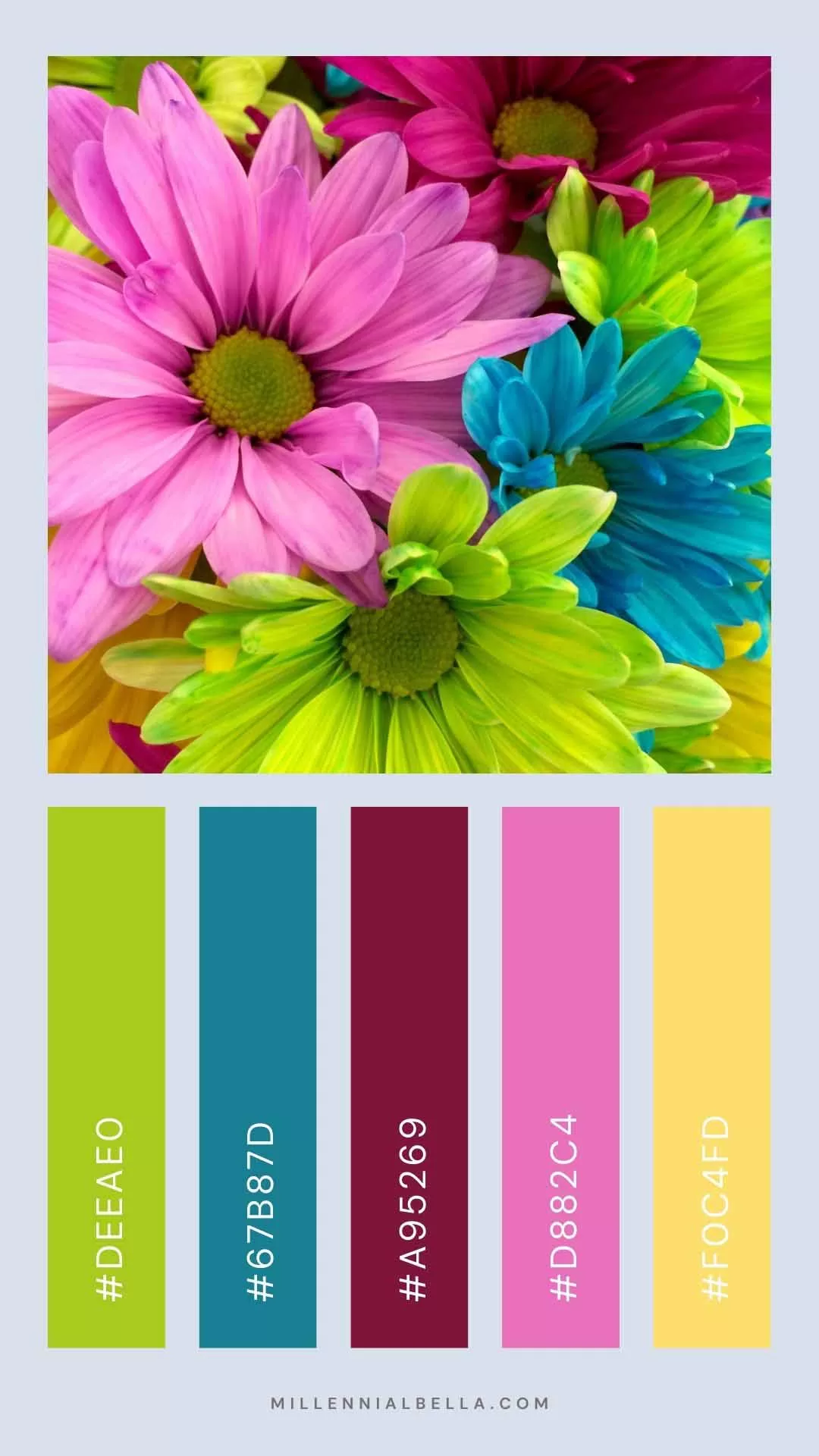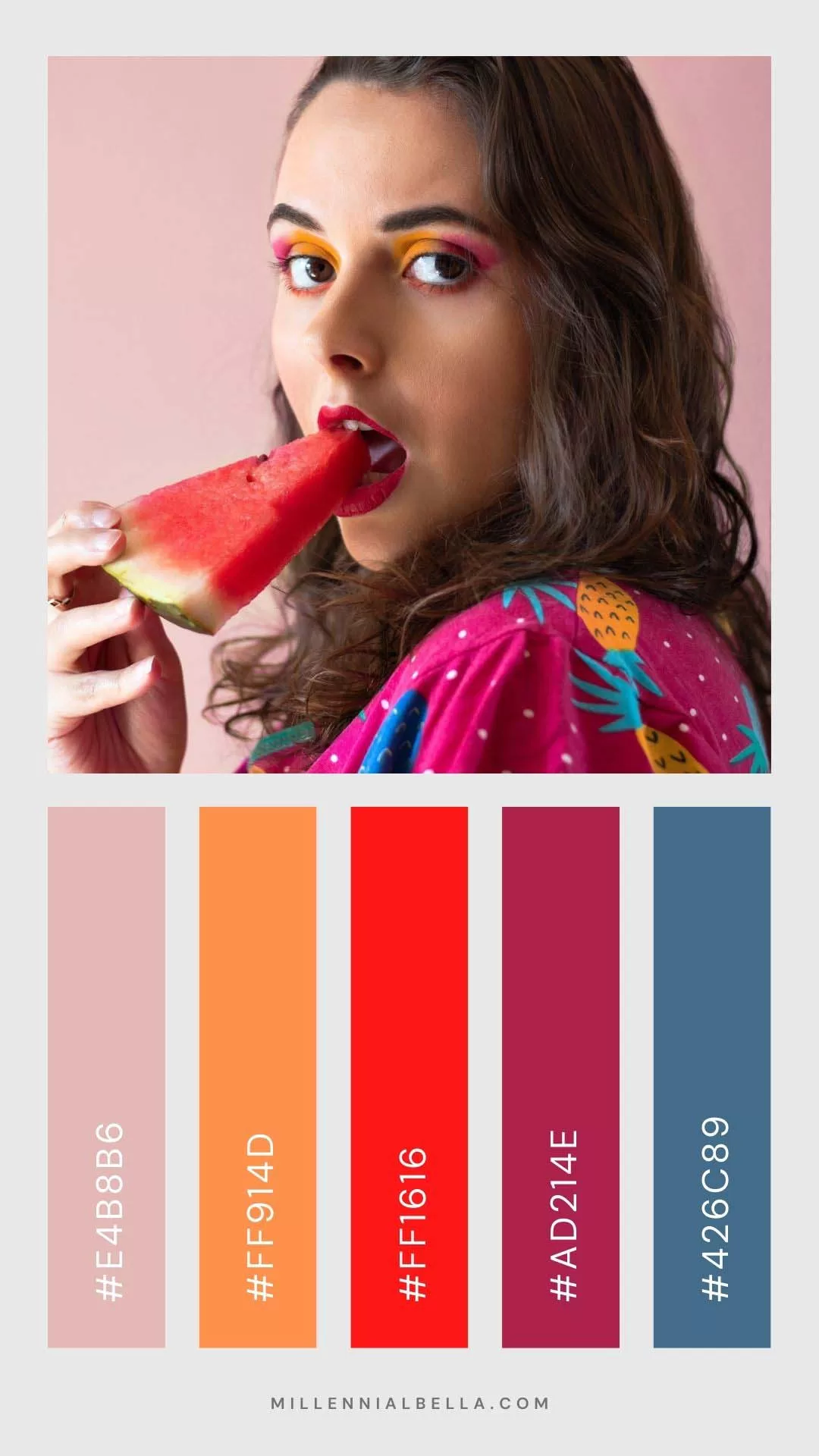 That's a wrap for our Summer Color Palette 2023 collection of the year! We hope you enjoyed this post as much as we did creating them! If you have been planning on designing your very own personal brand, don't forget to seek inspiration from any of the summer color palettes above! 
Join the Fearless Bella Newsletter
If you aren't in the club yet, go ahead and sign up so you can get access to our exclusive email content and the golden key to your very own Private Resource Library of epic business finds. It's worth it!