Having
fomo
because you don't have a
🥹

stellar

website just yet?
Let's get the facts straight
Did you know that around 50% of internet users indicate that they consider site design as a determining factor in shaping their perception of a business? 


---

Additionally, a whopping 57% of users would not endorse a business with a site that has subpar aka mediocre design.


---

Lastly, nearly half (48%) consider a site's credibility through a website's design.
If you don't have an epic site yet and...
...or you want a well-polished web page
Launch your website in a day
Hassle-free website launch
30-day post-launch support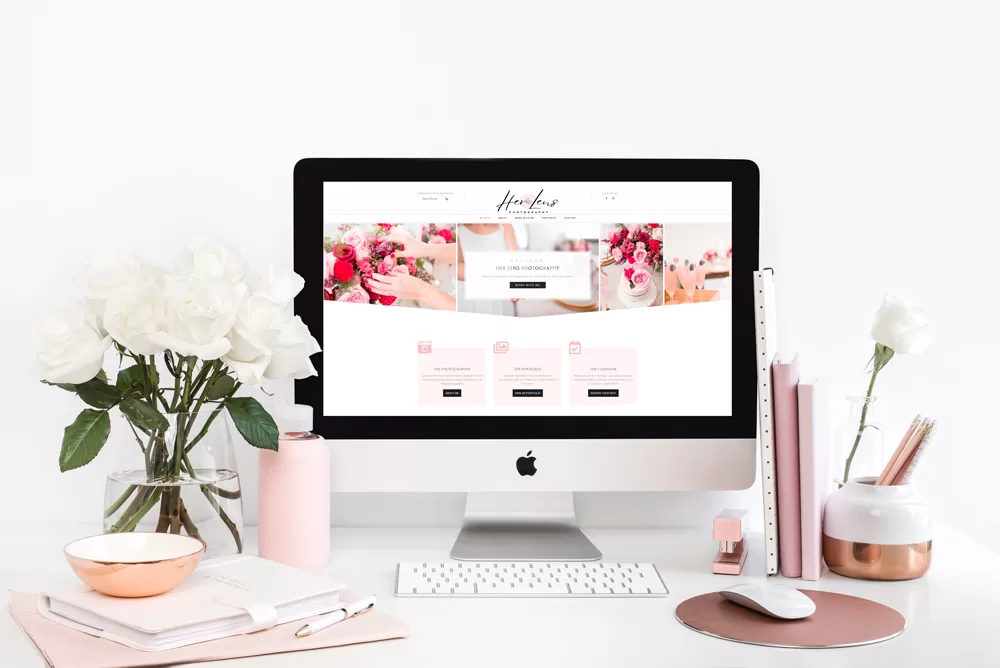 ...and here's how we do it
Zoom or Phone Meeting
Upon successful submission of your Website In A Day client application, we'll have a 1-hour Zoom/Google Meet or phone discovery session to discuss more about your project, set expectations, and how the process goes.
Brand Assets Compilation Work
We'll send you off with some pre-work assignments and instructions. Once you feel like everything we need is complete, you will schedule your Website In A Day appointment. 
Project Execution
We'll begin with a quick 15-30 minute check in by chat, text, phone, or video call to answer any questions you may have prior to the start of the project. 
Post-Launch Celebration
🥳 Congratulations! By the end of the day, you'll have your very own stunning and professional website to feast your eyes on! You will have 30 days of ongoing support after your site launch which includes training and coaching to help you get set up and ready to go!
This service is for you if any or most apply:
This service is not for you if any or most apply:
Website In A Day is a service that allows you to have a fully functional website created within a single day. It boasts a streamlined and efficient process to design, develop, and launch your website quickly, saving you time and effort.
Our Website In A Day service follows a well-structured process. We start with a thorough consultation to understand your requirements and goals. Then, our expert team utilizes pre-designed templates and efficient development techniques to build your website promptly. We collaborate closely with you throughout the day, incorporating your feedback and making necessary adjustments to ensure a successful launch by the end of the day.
Website In A Day is suitable for a wide range of websites, including business websites, portfolios, blogs, landing pages, and small e-commerce stores. Whether you're a solopreneur, a small business owner, or an individual in need of a personal website, Website In A Day can help you establish a professional online presence quickly.
Yes! While Website In A Day utilizes pre-designed templates for efficiency, we offer customization options to ensure your website reflects your unique brand identity. We work closely with you to incorporate your logo, color scheme, branding elements, and content to make your website visually appealing and personalized.
After the successful launch of your website, we offer post-launch support to address any questions or minor adjustments that may be required. We also provide guidance on website maintenance, security measures, and scaling your website as your business grows. You will have 30 days of ongoing support post-launch. If you require additional services beyond the initial website creation, we offer tailored packages to cater to your ongoing needs.
We specialize on WordPress websites but can also accommodate other platforms or page builders.
The cost of Website In A Day is dependent on how many pages your website requires. A one-pager will cost $497. Essentials and website basics start at $1200 up to $2400 (depending on contents per page). We require a 50% downpayment prior to the start of the project. 
We require that our clients be available as needed during Launch Day which follows the Pacific Standard Time (PST). With that said, you can either book our Website In A Week service or our custom site design service.
Absolutely! If you already have an existing website that needs updating or redesigning, Website In A Day can help. During the initial consultation, we'll discuss your specific requirements and work on revamping your current website within the given timeframe.
Website In A Day focuses on providing a streamlined process for rapid website development. While we prioritize efficiency, we understand that some additional features may be necessary for your website. We can discuss the feasibility of incorporating specific functionalities during the consultation phase and provide you with suitable options based on the scope of the project.
While we encourage clients to provide their website content and copy, we understand that it may not always be readily available. If needed, we can offer guidance on creating effective website content or connect you with professional copywriters who can assist you in crafting compelling copy for your website.
Yes! We prioritize mobile responsiveness and search engine optimization (SEO) for all websites created through Website In A Day. Your website will be designed and developed to be fully responsive, ensuring a seamless user experience across various devices. Additionally, we implement fundamental SEO best practices to help your website gain visibility on search engines.
Have more questions?
Send us a quick chat! We're always happy to help!